Marquel
A Romantic Thriller (Includes Adult Content)
By Emily W. Skinner
Published October 3rd 2011
Marquel is a fast ride from Florida to Hollywood California and back to Florida again. An emotionally broken yet rising star Marquel is struggling with haunting memories, a romance with her psychiatrist, a mystery man who is stalking her all while an aggressive tabloid journalist Mark Collins is trying to unveil her past. It's a race to see who will discover her secrets first and how that knowledge with effect her career and the men who love her.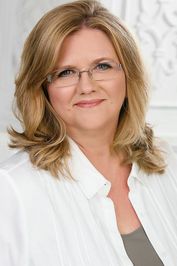 Emily had a goal when she was 15, she would have a daughter named Marquel and write a novel titled "Marquel." She accomplished both and more. A member of The International Thriller Writers, Emily was a protege of the late master of the pulps or paperback originals, Harry Whittington. Emily interviewed Whittington during her days as a feature writer for the Clearwater Sun daily newspaper and its weekly division. They became friends and he taught her how to plot and gave her approval of the original outline and sample chapter for "Marquel" shortly before he died in 1989. After Whittington passed away, Emily challenged herself to write as her mentor did and wrote a chapter a day and finished the novel "Marquel" in 52 days. For more details on the novel's history read:
http://www.thefilmmom.blogspot.com/20...
Fast forward, a second daughter, Blair is born and Emily and husband Tom focus on raising their family. Both daughters are now grown and work in Hollywood. So this might be an example of art imitating life or the reverse? A devoted Catholic, Emily is rekindling her love for writing and has just completed the movie script for "Marquel" and a young adult paranormal appropriately named after her youngest child, "St. Blair: Children of the Night." She will begin the sequel to "Marquel" in the coming months, currently untitled. When Emily isn't working as a marketing consultant or writing, she enjoys antiquing/thrifting and producing short films. Emily is the proud Executive Producer of Blair Skinner's film "Relative Eternity," a 2012 LA Shorts Film Festival selection, Sunscreen Film Festival selection and Short Film Corner Festival de Cannes selection. Written, directed and edited by Blair Skinner, "Relative Eternity" is on snagfilms.com for your viewing pleasure. It is free to view.
Alternate Cover
a Rafflecopter giveaway
presented by: