On Tour with
Prism Book Tours
.
YA Fantasy
Paperback & ebook, 210 Pages
March 28th 2016
Join Trix Woodcutter on an epic new animal-filled adventure!
Fey magic and animal magic: that troublemaking imp Trix Woodcutter has both, if not the ability to use them to their full potential. While traveling with his companion—the golden girl Lizinia—to see the King of Eagles, Trix is sent a vision of the Faerie Queen, who is in desperate need of his help. An evil sorceress has stormed Faerie and trapped all the fey magic under the Hill, leaving the Faerie Queen powerless! Trix's talent for communicating with animals is desperately needed…but before he braves the wild world of Faerie he must arm himself, with nothing less than the bow and arrows of a god.
With the help of his gilded companion, her ghost-cat godfather, a blind brownie and a sister or two, the Boy Who Talks to Animals must befriend a mischievous leprechaun, best a wolf, and journey into the depths of Faerie to restore order and free the fey magic before the imbalance destroys the world.
Trix and the Faerie Queen is second in The Trix Adventures and sixth in the Books of Arilland.
Fans of the Woodcutter Sisters: Desperate to know what happened to Saturday and Peregrine after they found Trix at the end of HERO? Here's your chance!
Other Books in the Series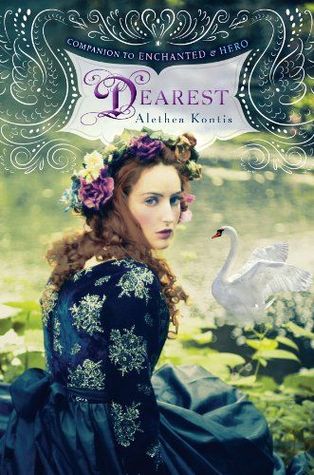 Chapter 1: The Emissary (Part 4)
Trix held fast to Lizinia's hand, but he did not move. The noise had happened, but he felt no vibrations beneath his feet. Not so much as a breath of wind stirred the leaves in the trees of the forest around them. He closed his eyes and searched inside himself for the Fear that Needa the spider had taught him about. There was a sort of…tingle…at the back of his neck and in his belly. This might have been the animal magic inside him telling him flee, but his instincts were still not strong enough to know where.
A second great roar sounded, loud and long and…angry.
"That was not earth," Lizinia said confidently. "That was an animal."
Trix had only ever met one animal legendary enough to make that sound, and the lingworm had been adamant that dragons no longer existed.
"Wait," he cautioned.
Trix should be able to sense something. He should be able to feel what nature was telling him. Despite his appearance, only a small piece of Trix was human. The rest him was mostly fey…and mostly Prince of Eagles. But as he'd known nothing about that last bit until a few days ago, that half of him remained useless.
"Um…Trix?" Lizinia's hand squeezed his gently.
"Shh! I'm trying to concentrate."
"Yes, I know that, but…" She sighed. "We have a visitor."
Trix looked at her, and then followed her gaze up into the trees. There on a low branch, lazily waving his tail, was the smoky outline of Lizinia's dearly departed godfather, Papa Gatto.
Trix sneered.
Papa Gatto grinned.
Shivers ran down Trix's spine. A grin on a cat was a disturbingly unnatural thing. Then again, a spectral feline who had the ability to cast spells beyond the grave wasn't particularly natural either.
The cat's fur waved in a wind that wasn't there. One eye disappeared, and then the other, but that grin remained as constant as the crescent moon in a cloud-filled sky. The cat had interviewed Trix at length to decide his fitness for traveling with Lizinia before their initial journey to Rose Abbey. He had not spoken a word to Trix since—though he'd reportedly shared many conversations with Lizinia.
The cat tilted his head, much like Lizinia often did, and then turned and looked deeper into the woods, away from the makeshift shoreline.
"We should go that way," said Lizinia.
In all likelihood, Papa Gatto was right. But the mere presence of the cat aggravated Trix so much that he was hesitant to obey any advice, no matter how wise. Oh, yes, Trix might have been a young man on the outside, but he was definitely still the stubborn, foolish, petulant boy he'd always been on the inside. He opened his mouth, illogical protest already on his tongue, when he felt the earth shift through the soles of his borrowed boots.
Here were the vibrations.
Here was the rumble he knew.
Like it or not, the dormant part of his animal self was going to have to rely on Papa Gatto's spectral guidance. As if he could read Trix's thoughts, the cat's devilish grin grew wider.
Alethea Kontis
is a princess, author, fairy godmother, and geek. Her bestselling Books of Arilland fairytale series won two Gelett Burgess Children's Book Awards (
Enchanted
and
Tales of Arilland
), and was twice nominated for the Andre Norton Award. Alethea also penned the AlphaOops picture books,
The Wonderland Alphabet
,
Diary of a Mad Scientist Garden Gnome
,
Beauty & Dynamite
,
The Dark-Hunter Companion
(w/Sherrilyn Kenyon), and a myriad of poems, essays, and short stories. Princess Alethea lives and writes on the Space Coast of Florida with her teddy bear, Charlie. You can find her on her YouTube channel, all the social media, and at
www.aletheakontis.com
.
Tour Giveaway
3 copies of Trixter and Trix and the Faerie Queen
(signed copies if US, ebooks if INT)
Ends April 15th
a Rafflecopter giveaway