Welcome to my stop on the Blog Tour of Sewing Can Be Dangerous And Other Small Threads by S.R Mallery. This is a collection of 11 short stories. Featuring stories from genres like mystery, history, romance and action, this anthology has been highly rated by readers all over the world and has 4.8 out of 5 rating on Goodreads.
And I am so excited to share this book on my blog today. Also, Sewing Can Be Dangerous And Other Small Threads by S.R Mallery

is only 99c/Rs. 63 from a limited time!
Title and Author: Sewing Can Be Dangerous And Other Small Threads by S.R Mallery
No. of Pages: 276
Publication Date: December 2013
Genre: Historical Fiction, Anthology, Short Stories, Romance, Mystery, Action
Blurb:
The eleven long short stories in "Sewing Can Be Dangerous and Other Small Threads" combine history, mystery, action and/or romance, and range from drug trafficking using Guatemalan hand-woven wallets, to an Antebellum U.S. slave using codes in her quilts as a message system to freedom; from an ex-journalist and her Hopi Indian maid solving a cold case together involving Katchina spirits, to a couple hiding Christian passports in a comforter in Nazi Germany; from a wedding quilt curse dating back to the Salem Witchcraft Trials, to a mystery involving a young seamstress in the infamous Triangle Shirtwaist Factory fire; from a 1980's Romeo and Juliet romance between a rising Wall Street financial 'star' and an eclectic fiber artist, to a Haight-Asbury love affair between a professor and a beautiful macramé artist gone horribly askew, just to name a few.
An Excerpt from Sewing Can Be Dangerous & Other Small Threads
"....Are you kidding me?" Deborah exploded. "My life is falling apart! C'mon, curses don't really happen, do they? I mean, what can I do? You tell me now!" She segued into a screech.
"Come over to my place tomorrow and I'll try to relate it all to you, I promise…"
…."Do you know anything about the Salem Witchcraft trials?" The older woman leaned in toward her niece, as if casting a spell herself.
"You remember Martha Stinson from my quilt group? Well after the wedding, she showed me a journal written by a relative of hers and frankly, I am very concerned about you. It seems one of the accused witches from the original Salem trials might have actually had a connection with a real witch, an ancestor of Martha's…"
Inside the packed meetinghouse, dust particles from mud-caked boots floated throughout the air,
rendering it dense, murky. That year, April had been an unkind month to Salem Village. Rain-drenched meadows produced a sludge that clung to the edges of women's dresses, creating odors so foul that in such tight quarters, it became difficult to breathe. But people weren't concerned with such matters on this day. They had gathered for a higher purpose: the Devil was in Salem, and they wished him thwarted at all costs. Even the constant threat of Indian attacks and surviving harsh winters paled in comparison to what was happening now, in that room, swelling with apprehension.
~Buying Links~
Grab the kindle/Nook book at just $0.99 or Rs. 63!
S.R. Mallery has worn various hats in her life. First, a classical/pop singer/composer, she moved on to the professional world of production art and calligraphy.?Next came a long career as an award winning quilt artist/teacher and an ESL/Reading instructor. Her short stories have been published in descant 2008, Snowy Egret, Transcendent Visions, The Storyteller, and Down In the Dirt.
Pinterest: (I have some good history boards that are getting a lot of attention—history, vintage clothing, older films)
~Organized by~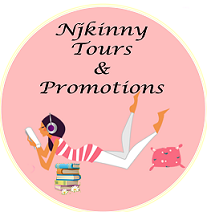 TSU | Pinterest | FB | Twitter | Become a Tour Host
My review;
This is a fantastic group of short stories about sewing of different kinds that are actually part of a larger story. There are 11 of them and each is more interesting than the last. I liked reading each one. There are stories about quilts that ended up saving lives, there is a story about someone who is saved because she can sew. The stories are so well thought out that I was swept up in each of the stories,I give this book a 5/5. I was given this book for a review and these are all my opinions.