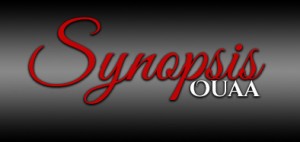 "There was no such thing as a soulmate. As for the intense connection…well, it must have been her imagination. There was no man who would instinctively understand her, no man who could read her mind. No man who could turn her on with just a look or a word, no man whose touch would override her reason and turn her into the embodiment of passion. And the sooner she let go of that fantasy completely, the sooner she could approach romantic relationships with a clear head and appreciate what she had instead of pining over everything she imagined she was missing."
SERRAN WINTERS is determined to let the fantasy of Nick Enfield go. So why does she find herself asking him to dinner while on tour with her latest romance novel? Perhaps it's because she feels safe in disguise as her pseudonym, Jane Garfield. Besides, it's only a couple of hours...until a hurricane leaves her stranded at his house for three days.
Despite NICK ENFIELD's deep hurt and growing bitterness since his divorce, something about the romance author entrances him from the first moment he sees her. But when he discovers she's married, he's determined to resist the intense attraction between them in spite of her mixed signals. If only his body's reaction to her weren't making it so hard to keep her marital status in mind.
At First Blush is a story about fantasy versus reality in love and romance, the nature of attraction and connection, and the reasons we choose to fight or follow our impulses.
Nick stepped into the bookstore, slightly dazed, and blinked under the lights. The clouds had come in heavy already, dimming the sky to a twilight despite the fact that it was only four-thirty in the afternoon on an August Monday, and the bookstore was comparatively bright. It was also, he noticed, unusually busy. A line of maybe forty people snaked around and between shelves, ending at a sturdy oak table covered in stacks of paperback books. A sign was propped upright on the table, and he could just make out the words, Author signing TODAY! Odd then that there was no one behind the table. Maybe the author was late. He glanced next at the register and saw a second line almost as long as the first. Forget it. Between the crush of bodies and the long line for the register, it would take him ages to find a book and get out of here. He didn't even really want to read tonight anyway. He'd much rather have a few beers and put on an action flick that would drown out the sounds of the storm. He was about to turn around and walk back out the door when something—a shift in the air current or movement in the corner of his eye—caused him to look toward the back corner of the bookstore just in time to see the bathroom door open and a woman come out.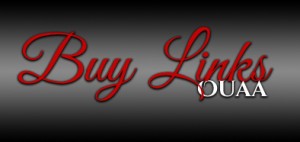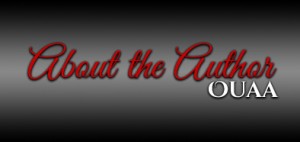 Jeanie Grey writes sophisticated, steamy, unconventional romance and erotica for readers who like to think. A person of relatively simple pleasures, her list of favorite things in life includes dark chocolate, foreign films, Lady Grey tea, men wearing sweaters, and curling up in bed all day with a delicious romance novel. Jeanie is the author of the Lilly Frank trilogy and Crouch and Other Short Stories. She lives in Portland, Oregon.